The Marketing Land Digital Marketing Summit will give you a big picture look at the issues that will impact your marketing plans for this year and beyond. The new, day long program features keynote level, Ted-style solo presentations from industry visionaries representing search, social, content, email, display and more. The speakers we've invited are seasoned professionals, acknowledged thought leaders, inspiring communicators. People who will wow you with their insights and motivate you to chart new territory in your own marketing campaigns. Today's preview:
Jeffrey K. Rohrs – VP, Marketing Insights, ExactTarget
Jeff is a recovering attorney, bacon-lover, and diet Coke addict who heads up ExactTarget's Marketing Insights Team – a rag-tag bunch of awesome folks specializing in content marketing, social media and thought-leadership.
His first book, AUDIENCE: Marketing In the Age of Subscribers, Fans & Followers was published by Wiley in December. He also co-created and produces the award-winning SUBSCRIBERS, FANS & FOLLOWERS Research Series – the world's first and longest-running examination of consumer relationships with brands through email, mobile and social channels. When not pondering life's complexities, Jeff watches too much soccer and basks in his eternal underdog status as a Cleveland Browns fan
At the Marketing Land Digital Marketing Summit, Jeff's topic is Email & The Audience Imperative. While we were posting, liking, tweeting and Instagramming, something funny happened. Marketers around the world reawakened to the revenue-driving power of our oldest digital marketing channel: email. What does the future hold for email? Join Jeff Rohrs, author of AUDIENCE: Marketing in the Age of Subscribers, Fans & Followers to find out.
Jeffrey K. Rohrs
VP, Marketing Insights, ExactTarget
Age: 44
HQ: Lakewood, Ohio; Indianapolis and San Francisco
First Job: Host at Empire Family Restaurant in Napoleon, Ohio
Apple or Android? Apple. But I hate even answering the question
Hobby: Writing screenplays & sketch comedy
First Car: Ford Escort nicknamed "Stig"
What mobile device can you not live without?
Shoes. But smartphone is a close second.
Can we take a peek at your phone's home screen?
Yes. But I warn you, the wallpaper's like a tween's bedroom wall. I just can't get enough of the Biebs! #Belieber4eva
What app do you use most often for work?
Email.
What social media network or website do you frequent most when you're not working?
Twitter.
What's the first thing you check on your phone in the morning?
That it's charged. Then email.
What work challenge keeps you up at night?
Working across global time zones.
What has been the most exciting work development this year?
Publication of my book, AUDIENCE: Marketing in the Age of Subscribers, Fans & Followers. Amazing to get feedback from readers who aren't my relatives or co-workers. Proof positive that the Internet works.
How many miles have you traveled this year?
By SMX West, it will have been 60K+.
What other career would you like to try?
Headline author for Buzzfeed or Upworthy. Click HERE to Learn the Unbelievable Reason Why!
What does your desk look like right now?
You seriously think I'm sending you a picture of this mess? Don't you know the NSA is watching?
Well, OK then, but don't show this to my wife: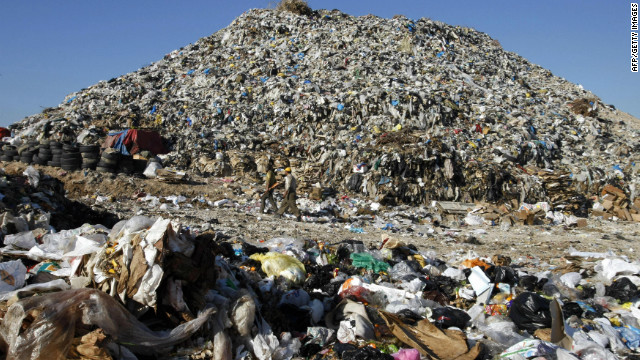 What is the last business book you read?
I re-read THE ONE-TO-ONE FUTURE by Don Peppers & Martha Rogers. 20 years old and still as relevant today as it was when it was published.
Outside of your company's efforts, what marketing campaign or video caught your eye recently?
Esurance schooled every other Super Bowl advertiser on how to get full value ($2.5 million in their case) out of your "Big Game" ad. A clear call-to-action with social interaction integrated into the creative that set the Twittersphere on fire while other ads faded into oblivion. You'd think others would learn. But they don't.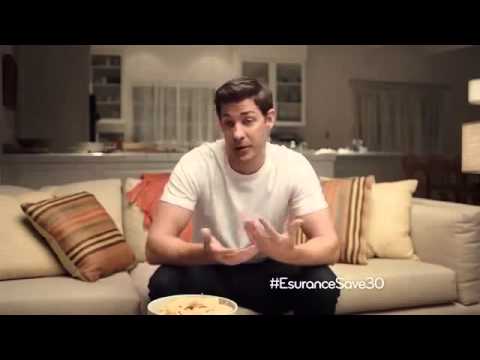 Register Today For The Marketing Land Digital Marketing Summit
Jeff Rohr's Email & The Audience Imperative is one of 12 thought-leadership talks at The Marketing Land Digital Marketing Summit. The Summit is running together with SMX West, March 11-13 in San Jose, the three-day conference devoted to all aspects of search, online and social media marketing. You can attend either the Marketing Land Digital Marketing Summit or the entire 3 day SMX West event, so don't delay – register now!
Looking forward to seeing you in San Jose!
Related Entries
Related Topics: Channel: Other | Internet Marketing Industry: Search Marketing Expo - SMX | Interviews
---
---